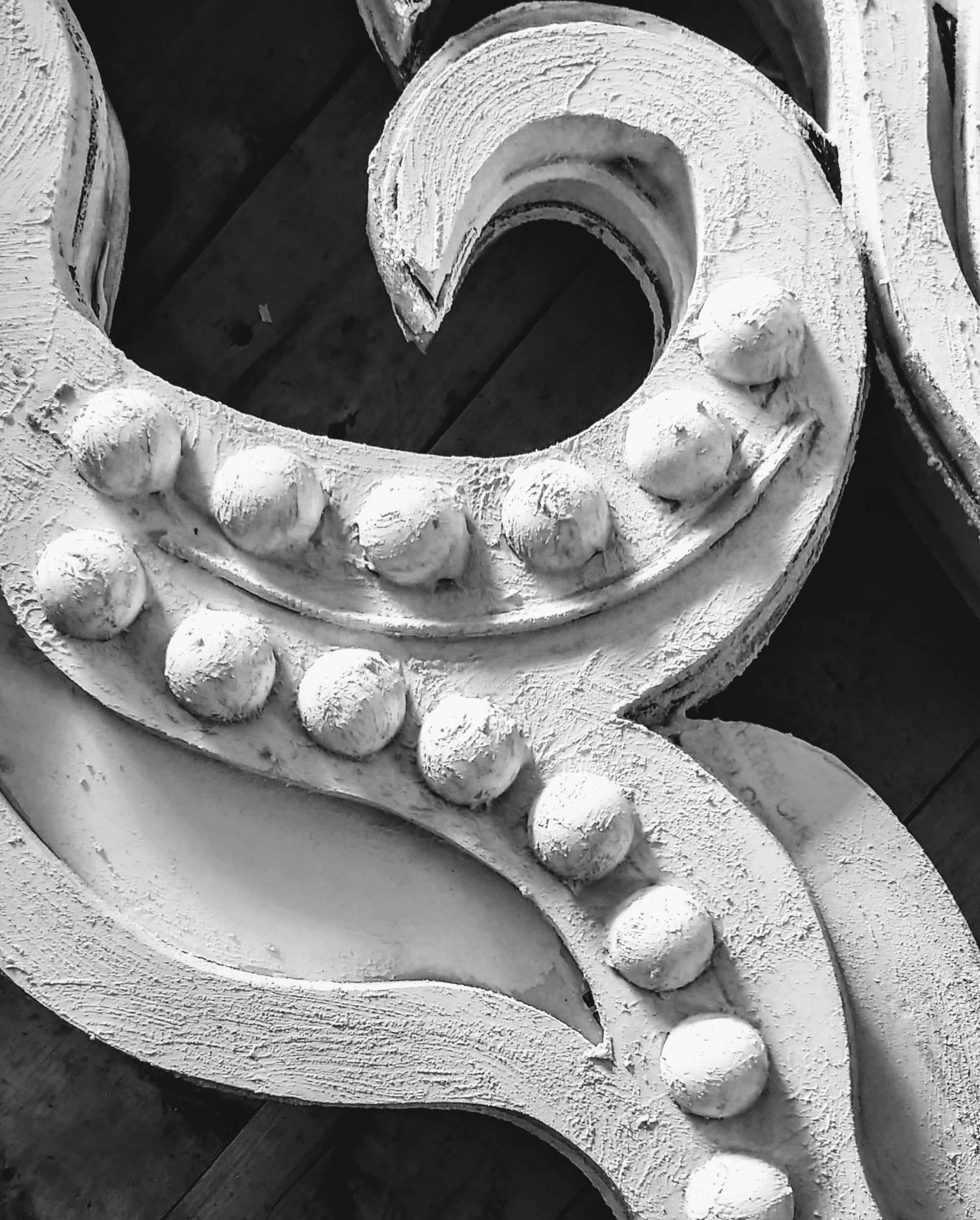 Kelly Caseley
Kelly Caseley has been creating her large scale art installations for more than a decade now. Based out of Charlottetown PEI she creates props, sets and costumes for both film and theatre productions. This year marks her second time at Lumiere, but she hopes to return someday for a third.
Props
Artist Project
Location: Various Trees Surrounding Eltuek Arts Centre
Props' consists of 4 large scale sculptural pieces suspended in trees. Inspired by architectural details of the Victorian era the pieces are fanciful and brightly coloured. Based on corbels (decorative brackets) they give the illusion of holding or propping up the tree branches. Two of these props were inspired by the architecture of Charlottetown PEI, and two are inspired by Sydney's older homes. Can you spot the difference?